Nevaris
Reverberations (MODRL00115)
Digital and CD out May 26 - single "Dub Sol" out now!
Reverberations is an album created by musician Nevaris (percussion/keyboards) and bassist/producer Bill Laswell, with a lineup that includes DJ Logic, Will Bernard, Peter Apfelbaum, Lockatron, and Matt Dickey.
Carlos Santana says of the record "Love this! They've made a work of supreme creativity".
This is the third collaboration between Nevaris, Bill Laswell, and this lineup of musicians, (with the addition of Matt Dickey), having previously released "System Breakdown" (2020), and "New Future" (2022) under the name "Loud Apartment". Following the positive reception of those recordings Nevaris and Bill Laswell decided to create a new recording focused more on the dub aspects of their sound. The result is "Reverberations", an instrumental recording that combines dub, funk, afro-latin rhythms, turntablism, and extended improvisation.
Nevaris is a musician and visual artist. He is a percussionist, keyboardist, vocalist, and composer heavily influenced by afro-latin, dub, and funk music. He was born and raised on the Upper West Side of Manhattan near Rock Steady Park. He is of European and Mexican descent with multi-generational roots in both New York City and the Echo Park neighborhood of Los Angeles.
Recorded and mixed at Orange Music, West Orange, NJ
Engineered by James Dellatacoma
Mastered by Michael Fossenkemper at TurtleTone Studio, NYC
Artwork by Realize
Designed by Yoko Yamabe @ Randesign
M.O.D. Reloaded: Dave Brunelle, Yoko Yamabe
Nevaris: percussion, electric piano, Hammond organ
Bill Laswell: bass, EFX
DJ Logic: turntables
Peter Apfelbaum: horns, Busilacchio electric reed organ
Will Bernard: guitar
Matt Dickey: guitar
Lockatron: drums
Arcana
Arc of the Testimony (MODRL00107)
Digital and CD available now!!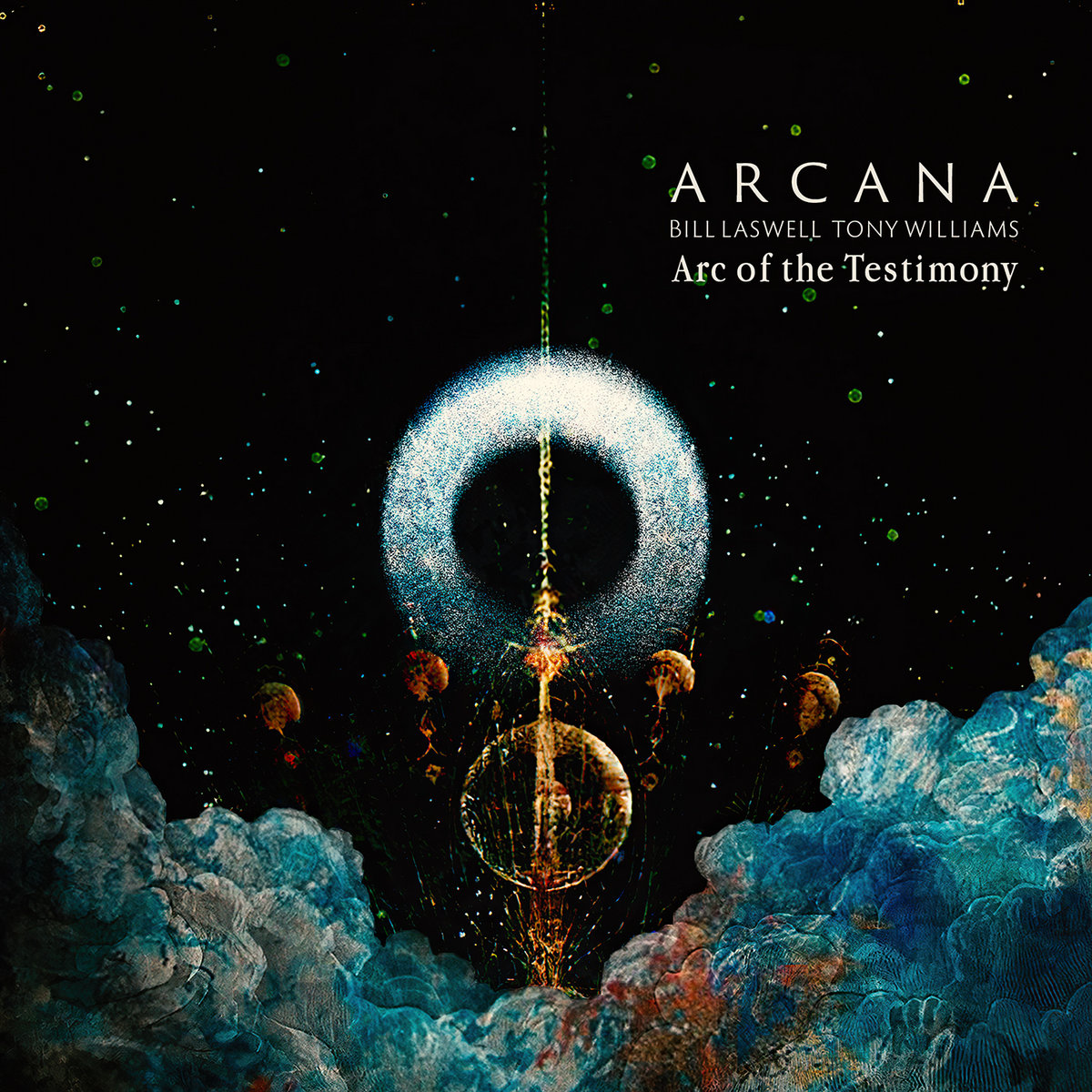 ARCANA is the collaboration between visionary bassist/ producer Bill Laswell and legendary master drummer Tony Williams. A hybrid fusion of avant-rock and futuristic-jazz. Joined by John Coltrane acolyte, saxophonist Pharoah Sanders, and mutant guitar shredder Buckethead with cornetist Graham Haynes, guitarist Nicky Skopelitis, saxophonist Peter Apfelbaum, saxophonist Byard Lancaster.
A bold and uncompromising music with an unleashed sense of power, a blast of the future with strong references to past influences. Flashes of the Tony Williams Lifetime, King Crimson, Mahavishnu Orchestra, Last Exit and much more. A progressive landmark.
Tony Williams is regarded as one of the most important and influential drummers. His inventive playing helped redefine the role of jazz rhythm section. He first gained fame in the Miles Davis band, became a vital element of the group. Davis once wrote Tony as "the center that the group's sound revolved around". The Tony Williams Lifetime, formed with John Mclaughlin and Larry Young, later with Jack Bruce. is considered as a pioneer of the fusion movement, cutting edge sound experiment - combining rock, R&B and jazz. The collaboration poject with Hebie Hancock, Ron Carter, Wayne Shorter and Freddie Hubbard - V.S.O.P - become extremely popular internationally, toured and released a series of live albums. His rich music journey never stopped, he had played with John Mclaughlin and Jaco Pastorius as Trio of Doom, played on punk legend John Lydon's Public Image Limited album, "album/cassette/compact disc" - and the single hit "Rise", produced by Bill Laswell. He was inducted into the Modern Drummer Hall of Fame in 1986.
Tony Williams: drums
Bill Laswell: 4 and 6 string basses, fretless bass, SFX
Pharoah Sanders (2,7): tenor saxophone
Byard Lancaster (4,6): alto saxophone, bass clarinet
Graham Haynes (2,5): cornet
Nicky Skopelitis (2-8): 6 and 12 string guitars
Buckethead (3,5,7,9): guitar
Peter Apfelbaum (1): tenor sax.
Recorded at Greenpoint Studio, Brooklyn, New York
Additional recording on track 1 at Orange Music, West Orange, NJ
Engineered by Robert Musso
Additional engineering by Oz Fritz
Engineer at Orange by James Dellatacoma
Produced by Bill Laswell
Axiom: Bill Murphy
Material, Inc.: John Brown
M.O.D. Reloaded: Dave Brunelle, Yoko Yamabe
Mastered and remastered at Turtle Tone Studio by Michael Fossenkemper

Josh Werner
Mode For Titan (MODRL00105)
Digital, CD AND Vinyl available now!!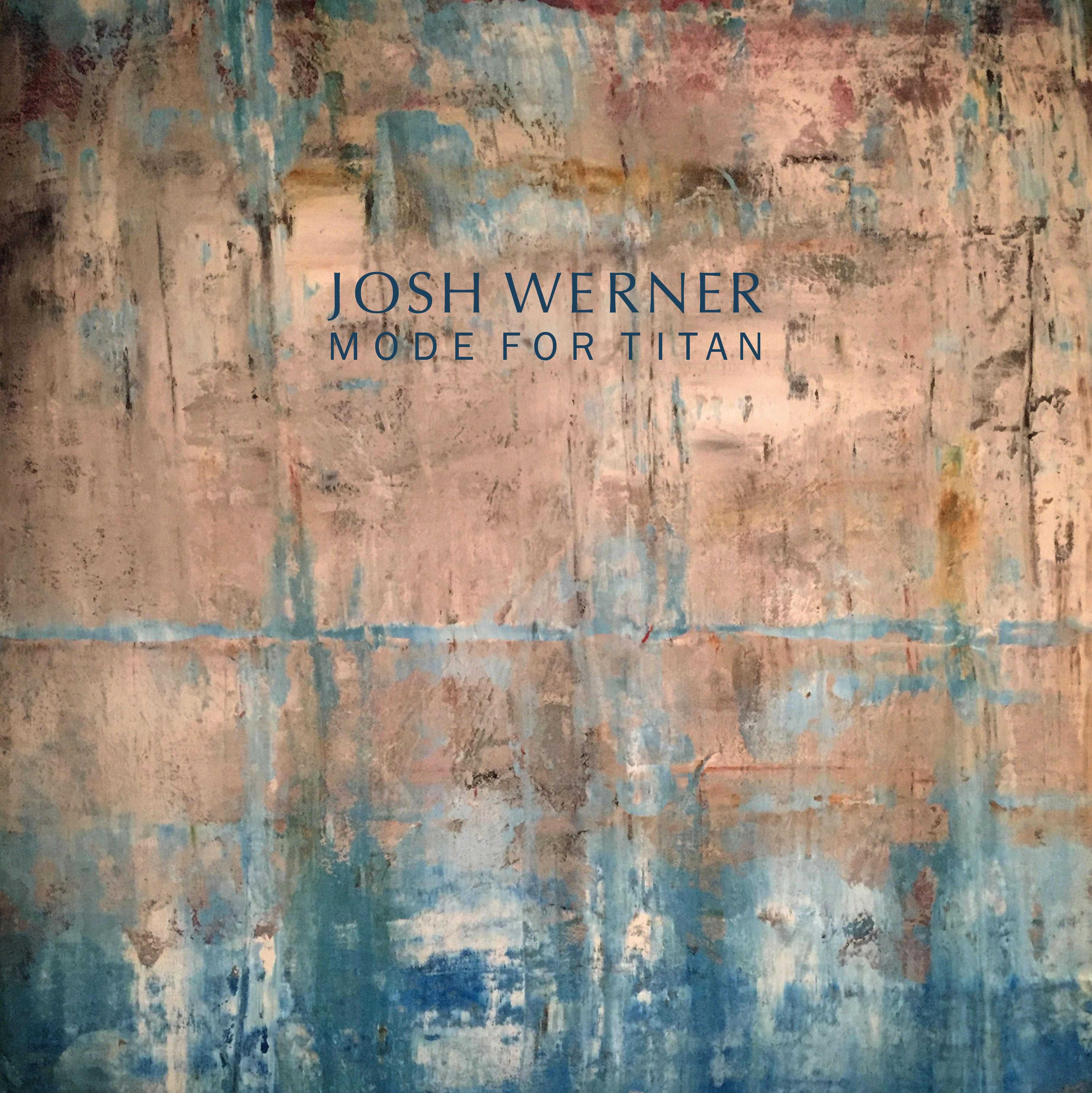 Mode for Titan proves that the bass is a melodic and ambient force in its own right. Writing on — and exclusively for — the bass, Josh Werner explores new dimensions of composition and improvisation, effortlessly moving through varying sonic textures, all without a conventional rhythm section. Producer Bill Laswell helps steer seasoned composer and performer (and abstract painter) Werner through novel instrumental territory, including the sitar bass, seven-string bass and fretless bass. The wide array of influences on Mode for Titan reflects Werner's vast experience and diverse skill set, yet the music maintains an introspective focus and understated minimalist beauty. Laswell's production endows this sonic journey with a vast sense of space, painted in an array of colors as boundless as the producer's own palette.
Werner's work with Ghostface Killah, CocoRosie, Lee "Scratch" Perry, Cibo Matto, PopCaan, James Brandon Lewis, Matisyahu and Tunde Adebimpe has cemented this musician, producer and songwriter's status as a low-end heavyweight.
Recorded and mixed at Orange Music, West Orange, NJ
Engineered by James Dellatacoma
Mastered by Michael Fossenkemper at TurtleTone Studio, NYC
Artist photo by Bianca Casady
Artwork by Josh Werner
Designed by Yoko Yamabe @ Randesign
M.O.D. Reloaded: Dave Brunelle, Yoko Yamabe
Dark Matter Halo feat. Bill Laswell
Caravan To the Stars (MODRL00103)
Digital and CD available now!!
1/ Waiting In the Void
2/ Black Aether Transmission
3/ Caravan To the Stars
On "Caravan To the Stars", Dark Matter Halo (a.k.a. Monte Cimino) teams up with legendary bassist/producer Bill Laswell to create a landscape of warm low-end dub and dark ethereal textures that float towards the heavens. Laswell's signature bass sound is organically interwoven with Cimino and Sneeringer's analog and digital textures, ominous droning violins conjured up by Whitley and pulsating beats created by Laswell and Cimino; resulting in the sparce, yet dynamic interplay of acoustic and digital synthesis that ebbs and flows between tension, release and the unknown. Meticulously crafted from infinite possibilities of sound and feeling. Improvised texture music. Disintegration. Deconstruction. Nods to the past. Primordial memory. Focused energy towards the future. Clairvoyance. Time is that which ends.
Monte Cimino: arrangements (tracks #1, #3), sound effects
Bill Laswell: bass, electronics, reconstruction & mix translation (#2)
Chris Sneeringer: analog synthesizer
Chris Whitley: violin
#2 recorded and mixed at Orange Music, West Orange, NJ
#1, #3 created in San Francisco and Rohnert Park, CA
Bass & electronics recorded at Orange Music, West Orange, NJ
Engineering and programming by James Dellatacoma
Mixed by Bill Laswell
Mixed & Mastered at Orange Music, West Orange, NJ
Artwork by Yoko Yamabe @ Randesign
M.O.D. Reloaded: Dave Brunelle, Yoko Yamabe
Mike Sopko/Bill Laswell/Tyshawn Sorey
On Common Ground (MODRL00104)
Digital and CD available now!!
Mike Sopko, Bill Laswell, Tyshawn Sorey
Since the days of Cream and the Jimi Hendrix Experience, the guitar/bass/drums trio has been a springboard for innovation and experimentation. In the hands of visionary tone scientists, this venerable lineup continues to be a laboratory for music of primal power and tonal subtlety.
ON COMMON GROUND features three such players, all of whom have individually created highly personal sonic universes. Mike Sopko has explored the frontiers of the guitar with Bill Laswell, Dosh, Dave King, Los Lobos, DJ Logic, and Tyshawn Sorey from bases in Oakland, California and his hometown of Cleveland, Ohio, including 2015's Sopko/Laswell/Pridgen with drummer Thomas Pridgen of The Mars Volta. Like Laswell, a fellow Midwesterner, Sopko transmutes the industrial crash and hum of his hometown into music of muscular authority. Over the last several years, no one who has followed the protean career of Tyshawn Sorey should be surprised by anything he does as a composer, instrumentalist and conceptualist. Still, the oceans of primal rhythm he conjures in the five compositions of ON COMMON GROUND open a startling new vista of his art.
Together, the sounds brought into being by these three improvisors are at once grounded in a deep inquiry of traditions that span space and time while cracking open a window onto eternal radiance.
This is fearless music, the kind that can only be made when master musicians meet ON COMMON GROUND.
Mike Sopko: guitar
Bill Laswell: bass
Tyshawn Sorey: drums
Recorded at Orange Music, West Orange, NJ
Engineering: James Dellatacoma
Mastered by Michael Fossenkemper at TurtleTone Studio, NY
Artist photos: Nathan West
Artwork: Yoko Yamabe @ Randesign
M.O.D. Reloaded: Dave Brunelle, Yoko Yamabe
Special Thanks to Oz Fritz
Kristo Rodzevski
Hubris (MODRL00102)
CD and Digital Out Now!!
Mary Halvorson, Bill Laswell, Ikue Mori, Tomas Fujiwara
HUBRIS is the fourth album from the New York based songwriter, vocalist and guitarist Kristo Rodzevski. The album is a natural continuation from his previous free jazz/pop infused work, but includes a more hard-edged, rock sound.
Rodzevski works with his usual troupe of notable musicians from New York's avant and experimental music scene. His abrasive guitar chords provide an ominous foundation over which vulnerable vocals and deelply personal lyrics are intertwined with the scintillating, architectural electronics of Ikue Mori (DNA, Phantom Orchard), the forward driving drums of Tomas Fujiwara (Thumbscrew, Triple Double), the phantasmagorical sound of Mary Halvorson (Code Girl), and the grounding, iconoclastic bass of Bill Laswell. Richly produced to craft a singular landscape of sound by Laswell, it achieves a blended and layered effect while still allowing the songs space to breathe.
Acerbic and provocative, HUBRIS is a sonic mural, a turning, folding chimera with themes of distorted intimacy, unconscious fantasy, mortality, loss and the realities of the immigrant experience. This is life in it's unflinching wholeness - messy, sad, exhuberant and joyous.
Recorded at Orange Music, West Orange, NJ
Engineered by James Dellatacoma
Mastered by Michael Fossenkemper at TurtleTone Studio, NYC
Cover Photo by Ivanco Talevski
Artwork by Yoko Yamabe @ Randesign
M.O.D. Reloaded: Dave Brunelle, Yoko Yamabe
Bill Laswell
Against Empire (MODRL00100)
CD and Digital Out Now!!, Vinyl: TBA
Peter Apfelbaum, Pharoah Sanders, Herbie Hancock, Chad Smith, Jerry Marotta, Hideo Yamaki
Over the course of three decades, visionary bassit/producer Bill Laswell has been one of the most prolific and restlessly creative forces in contemporary music, always a few steps ahead of the curve, EVOLUTION/REVOLUTION.
AGAINST EMPIRE, a new catagory of magical, electro/acoustic technology. Further research may shed a most revealing light on thr development of sound storage in material culture.
AGAINST EMPIRE projects a hybrid activity, constantly evolving texture crashes against smooth, unfolding rhythms built around the solid and elastic drum foundations of four iconic drummers - Jerry Marotta (Peter Gabriel), Chad Smith (Red Hot Chili Peppers), Hideo Yamaki (Japan's top dummer) and Satoyasu Shomura (Japanese pop phenomenon). The legendary saxophoniost Pharoah Sanders, especially known for his radical collaborations with John Coltrane, versatile multi-instrumentalist Peter Apfelbaum, minimal contributions from the great Herbie Hancock on electric piano and the unmistakable touch of master percussionist Adam Rudolph.
AGAINST EMPIRE, an iconoclast offering of multi-directional movements .... avant-jazz, rock, dub, experimental, ambient, sub-bass and on and on .... a dream colonization, a bizarre image of paradise, an imagined quality of elsewhere, constucts of the imagination, essense of difference.
Nothing is True, Everything Is Permitted
AGAINST the EMPIRE of LIES
AGAINST the ANTI-MUSIC of MEDIOCRITY
AGAINST COMPLACENCY and COMPROMISE
AGAINST SHAMELESS and UNINFORMED PRIVILEGE
AGAINST INHERENT RACISM DIRECT or INDIRECT, KNOWN or UNKNOWN
AGAINST EMPIRE
Recorded at Orange Music, West Orange, NJ
Engineered by James Dellatacoma
Mastered by Michael Fossenkemper at TurtleTone Studio, NYC
Photo by Toshiya Suzuki
Artwork by Yoko Yamabe @ Randesign
M.O.D. Reloaded: Dave Brunelle, Yoko Yamabe